Trouble on the Inca Trail: Participant's Workbook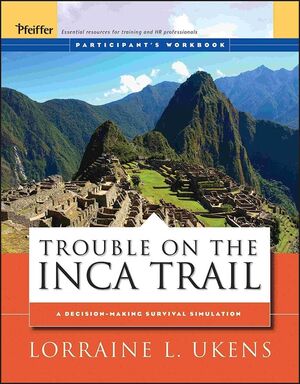 Trouble on the Inca Trail: Participant's Workbook
ISBN: 978-0-787-97603-3
Oct 2004, Pfeiffer
24 pages
Description
Trouble on the Inca Trail presents you with numerous challenging situations that require you to choose from a set of possible actions that offer the best chance for survival. To begin, you embark on the simulated adventure alone, determining your own choices, and then you take the journey as a team member making the decisions by group consensus. Afterward, compare your choices with what the group selects and determine whether the group performs better than any one individual alone. Trouble on the Inca Trail tests your knowledge and survival skills. Through this challenging and fun-filled simulated activity, you will learn how to work with others to solve problems and hone your team synergy and action-planning skills.
Trouble on the Inca Trail.
The Situation.
Your Task.
Guidelines for Reaching Consensus.
Group's Task.
Answers and Rationale.