Truth and its Deformities, Volume XXXII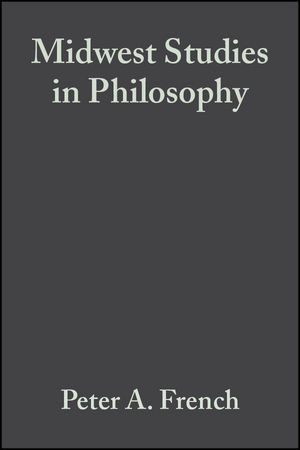 Truth and its Deformities, Volume XXXII
ISBN: 978-1-444-30727-6 April 2009 Wiley-Blackwell 300 Pages
Description
Truth and Its Deformities is the 32nd volume in the Midwest Studies in Philosophy series. It contains major new contributions on a range of topics related to the general theme of the volume by some of the most important philosophers writing on truth in recent years.
Truth and Meaning: In Perspective (
Scott Soames
).
The Whole Truth and Nothing but the Truth (Susan Haack)
Believing at Will (Kieran Setiya)
Common Sense as Evidence: Against Revisionary Ontology and Skepticism (Thomas Kelly)
Why We Should Prefer Knowledge (Steven L. Reynolds)
Knowledge, Truth, and Bullshit: Reflections on Frankfurt (Erik J. Olsson)
Pragmatism on Solidarity, Bullshit, and other Deformities of Truth (Cheryl Misak)
Alethic Pluralism, Logical Consequence and the Universality of Reason (Michael P. Lynch)
Grading, Sorting, and the Sorites (Tim Maudlin)
Where the Paths Meet: Remarks on Truth and Paradox (JC Beall and Michael Glanzberg)
Pointless Truth (Jonathan Kvanvig).
Indeterminate Truth (Patrick Greenough).
Truth in Semantics (Max Kölbel).
Being and Truth (Paul Horwich).
Quine's Ladder: Two and a Half Pages from the Philosophy of Logic (Marian David).
Truth-defi nitions and Defi nitional Truth (Douglas Patterson).