Tudor Government: Structures of Authority in the Sixteenth Century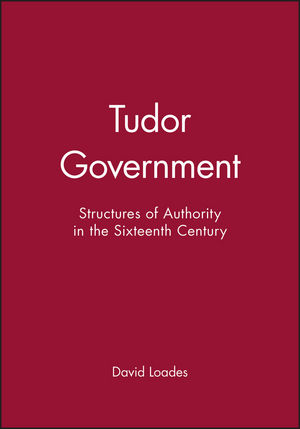 Tudor Government: Structures of Authority in the Sixteenth Century
ISBN: 978-0-631-19156-8
Aug 1997, Wiley-Blackwell
320 pages
Description
This book examines the structures of power and jurisdiction that operated in Tudor England. It explains what the institutions of central government were designed to do, and how they related to each other.
Introduction: Theories of Authority.
1. The Central Machinery.
2. The Regions.
3. The Counties.
4. Hundreds and Parishes.
5. Towns and Cities.
6. The Church.
7. Franchises.
8. The Feudal Structures.
9. Networks.
Conclusion: The Unitary State.
Bibliography.
Index.
"Students will undoubtedly find this book helpful in many ways."
Economic History Review, June 1999
<!--end-->
"No one interested in Tudor (or, for that matter, Yorkist or Stuart) parliaments will want to leave this work unread." Parliamentary History
* Provides clear analysis of the structure of government in a key period of British history.
* Examines the machinery of central and local authority and relationship between the two.
* Sets developments against the background of the medieval period, and in context of contemporary social structures.
* Author is internationally-recognized scholar of the period.