Typographic Milestones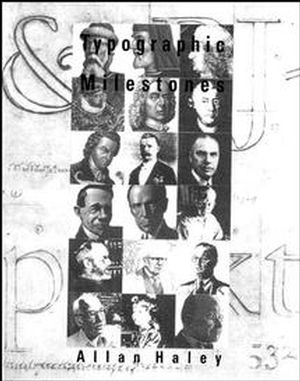 Typographic Milestones
ISBN: 978-0-471-28894-7
Sep 1992
152 pages
Description
Profiles of 18 typographers who made significant contributions to the field, including oldies such as Gutenberg, Caxton, Caslon, Baskerville, Bodoni, and several moderns whose work—Times New Roman, Perpetua, Electra, etc.—is better known than their names.
Preface.
EARLY GIANTS.
Johann Gutenberg.
William Caxton.
Aldus Manutius.
Claude Garamond.
William Caslon.
John Baskerville.
Giambattista Bodoni.
MODERN PIONEERS.
Frederic W. Goudy.
Morris Fuller Benton.
Rudolf Koch.
Oswald Cooper.
William Addison Dwiggins.
Eric Gill.
Stanley Morison.
Jan Van Krimpen.
Robert Hunter Middleton.
Beatrice Warde.
Jan Tschichold.
Designers and Their Typefaces.