UMTS: Mobile Communications for the Future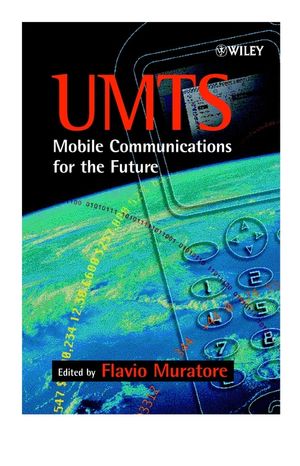 UMTS: Mobile Communications for the Future
ISBN: 978-0-470-85384-9 November 2000 264 Pages
Description
Mobile communications bring profound changes to our everyday lives.

The launch of 3rd generation mobile systems in 2001 in Japan and from 2002 throughout the rest of the world, will enable us to communicate at anytime and anywhere, by using a variety of services which have up to now only been available to fixed network users.

By the end of 2003, there are expected to be over one billion mobile telephones in use around the world, which surpasses the number of fixed telephone lines projected for that date.

· Illustrates the current situation and forthcoming developments of UMTS (Universal Mobile Telecommunication System)

· Outlines the rationale and motives behind the evolution of this new mobile telephony system

· Analyzes the requirements of the UMTS system and describes the radio UTRA (UMTS Terrestrial Radio Access) and the UTRAN (UTRA Network) together with Core Network Issues

· Provides an overview of the new voice, data and multimedia services that will be available to users

· Reviews the current trends that will affect future research and discusses key topics, including SDMA (Space Division Multiple Access) smart antennas and software radio

Written in an easily accesible style, UMTS: Mobile Communications for the Future will prove indispensable reading for all those working in the area of mobile communciations.
Table of contents
New Service Requirements and Innovation Factors.
UMTS System Radio Access.
UMTS Access Network.
UMTS Network Infrastructure.
Satellite Opportunities in Mobile Communications.
Terminals and Applications.Equipment and Service Tests.
Research Areas.
List of Codes and Acronyms.