UNITECR '05: Proceedings of the Unified International Technical Conference on Refractories, November 8-11, 2005, Orlando, Florida, USA, 9th Biennial Worldwide Congress on Refractories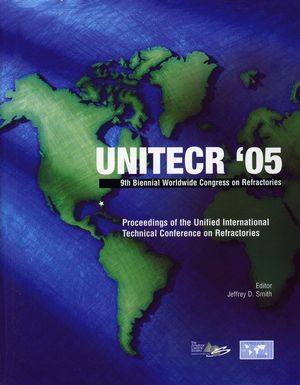 UNITECR '05: Proceedings of the Unified International Technical Conference on Refractories, November 8-11, 2005, Orlando, Florida, USA, 9th Biennial Worldwide Congress on Refractories
ISBN: 978-1-574-98265-7 March 2006 1040 Pages
Description
This collection of over 200 papers from the 9th Biennial Worldwide Congress on Refractories is broad-ranging and diverse in perspective. Topics include steelmaking refractories, castable technology, global refractories education and technology and industrial applications. Numerous papers are from representatives from major international steel companies.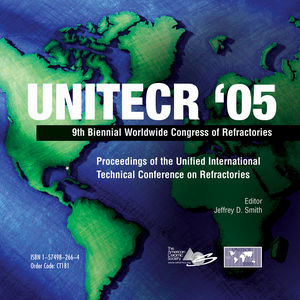 Buy Set of 2 Items
This item: UNITECR '05: Proceedings of the Unified International Technical Conference on Refractories, November 8-11, 2005, Orlando, Florida, USA, 9th Biennial Worldwide Congress on Refractories
Original Price:$626.00
Purchased Together:$409.00
save $217.00
Table of contents
Steelmaking Refractories.
Secondary Metallurgy.
Carbon Containing.
Steel Ladles.
Operations.
Continuous Casting.
Blast Furnaces & Coke Ovens.
Castable Technology.
Installed Properties.
Installation Essentials.
Carbon Containing.
Curing & Dewatering.
Molten Liquid Interactions.
Robert E. Moore Memorial Symposium.
In Situ and Ex Situ Characterization.
Worldwide Raw Materials.
Ultra High Temperataure Ceramics.
Environmental Sustainability.
Refractories for Primary Aluminum.
Foundry Applications.
Glass Production.
New Development and Test Methods.
Hydrocarbon Processing.
Fracture of Refractories.