Ullmann's Biotechnology and Biochemical Engineering, 2 Volume Set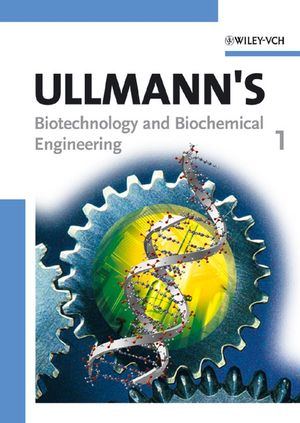 Ullmann's Biotechnology and Biochemical Engineering, 2 Volume Set
ISBN: 978-3-527-31603-8
Jul 2007
874 pages
Description
The one-stop resource for all those involved in the biochemical and biotechnological industries. Based on the latest online edition of Ullmann's Encyclopedia of Industrial Chemistry containing articles never seen before in print, this ready reference meets the need for a detailed survey of the biochemical fundamentals and techniques as well as their applications in biochemical engineering and biobased production.



Buy Both and Save 25%!
This item: Ullmann's Biotechnology and Biochemical Engineering, 2 Volume Set
Biochemical Methods (Hardcover $170.00)
Original Price:$780.00
Purchased together:$585.00
save $195.00
Cannot be combined with any other offers.
Volume 1
Symbols and Units IX
Conversion Factors XI
Abbreviations XII
Country Codes XVII
Periodic Table of Elements XVIII
Biotechnology 3
Nucleic Acids 157
Techniques for DNA Analysis 195
Polymerase Chain Reaction 215
Amino Acids 253
Peptide Synthesis 313
Peptide and Protein Hormones 329
Monoclonal Antibodies 443
Volume 2
Genetic Engineering 457
Mutagenic Agents 493
Enzymes 503
Enzymes and Immunoassays 585
Biochemical Engineering 613
Immobilized Biocatalysts 683
Non-immobilized Biocatalysts 735
Biochemical Separations 757
Biorefinery Systems 785
Biomass Chemicals 819
Author Index
Subject Index
"I heartily recommend this one-stop resource to everyone involved in biotechnology and biochemical engineering." (
Journal of Structural Chemistry
, Sep 2008)
"I heartily recommend this one-stop resource to everyone involved in biotechnology and biochemical engineering…it's inclusion of up-to-date material should make it definitive for many years." (Structural Chemistry, May 6, 2008)