Ultrasound in Emergency Care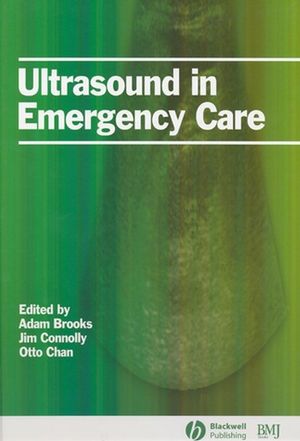 Ultrasound in Emergency Care
ISBN: 978-0-470-75582-2 January 2008 BMJ Books 176 Pages
Description
A practical guide to the use of ultrasound and how to interpret the scans, aimed specifically at emergency physicians and staff. This is recognised as an essential skill in emergency medicine, and this book will provide the means to learn it, with question led text and many illustrations of real examples. The book will include a CD Rom of video clips, showing normal and abnormal scans, approximating to the real life situation.
Table of contents
Contributors.
Preface.
Ultrasound in Emergency Care CD Rom.
1 History of Ultrasound in Emergencies.
2 Principles and Physics of Ultrasound.
3 Image Acquisition and Artefacts.
4 Focused Assessment with Sonography for Trauma (FAST).
5 Ultrasound of the Chest.
6 Ultrasound Assessment of the Abdominal Aorta.
7 Abdominal Emergencies.
8 Beside Ultrasound as an Adjunct in the Evaluation of Critically Ill Patients.
9 Obstetric and Gynaecological Emergencies.
10 Soft Tissue Ultrasound.
11 Ultrasound for Bony Trauma.
12 Ultrasound for Venous Access.
13 Procedural Applications of Emergency Beside Ultrasound.
14 Ultrasound in Austere and Mass Casualty Settings.
15 Training in Emergency Ultrasound.
Index.
Features
A practical learning text in an area likely to become required training
Specifically tailored to emergency medicine

Uses real life examples, and will include ultrasound video clips