Uncertainty and Expectation: Strategies for the Trading of Risk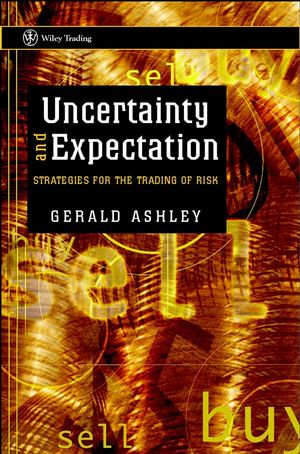 Uncertainty and Expectation: Strategies for the Trading of Risk
ISBN: 978-0-470-86470-8 August 2005 188 Pages
Description
In this entertaining and thoughtful book, Gerald Ashley  sets out to explain what trading is, and lays out a modus operandi for being a  trader and investor. He draws upon market anecdotes and examples from the past,  seeking to debunk many myths surrounding financial markets, and to try and make  the reader understand the real processes, risks and rewards that drive  investment.
In particular he examines ideas in market and individual investor behaviour,  and questions the usefulness of many of todays standard investment  techniques including benchmarks, charts, analysts and 'gurus'. He also lays out  simple precepts for understanding investment risk and suggests ideas for  managing your investments in today's markets.
Table of contents
Preface.
Acknowledgements.
1. Losers Anonymous.
2. Past Masters.
3. Basic Building Blocks.
4. Mental Curves.
5. Assorted Killers.
6. Chartists, Economists and Gurus.
7. Quantum(ish) Finance.
8. This is the First Time since the Last Time.
9. The Divine Right of Failure.
10. Signposts.
Bibliography.
Index.