Understanding Basic Mechanics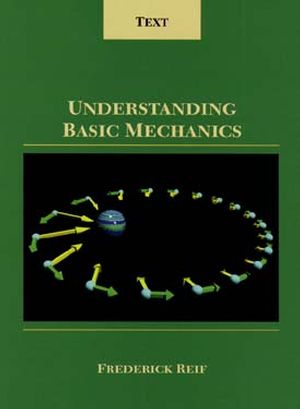 Understanding Basic Mechanics
ISBN: 978-0-471-11623-3
Jan 1995
272 pages
Product not available for purchase
Description
An extremely lucid introduction to physics and reasoning methods containing a judicious selection and sequencing of material that enables students to learn without being overwhelmed and acquire important knowledge for future work. Provides detailed instruction of a problem-solving strategy for both quantitative and qualitative problems. Consists of two closely coordinated parts--the text is designed to present basic subject matter as well as facilitate reference and review; the workbook ensures that students have understood what they have read, can interpret it and apply the information to diverse situations.
DESCRIPTION OF PARTICLE MOTIONS.

Length, Time, and Units.

Displacements and Vectors.

Velocity and Acceleration.

Motion Along a Straight Line.

Problem Solving.

Curved Motion with Constant Acceleration.

Circular and Relative Motions.

MOTION AND INTERACTION OF PARTICLES.

Newtonian Theory of Mechanics.

Common Interactions.

Problem Solving in Mechanics.

More About Interactions.

Kinetic Energy and Work.

Potential Energy and the Energy Law.

MOTION AND INTERACTION OF SYSTEMS.

Momentum.

Energy of a System.

Rotational Motion.

Angular-Momentum Law.

Rolling and Equilibrium.

Appendices.