Understanding Children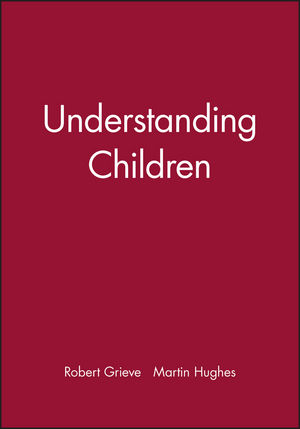 Understanding Children
ISBN: 978-0-631-15388-7
Aug 1991, Wiley-Blackwell
256 pages
Description
Understanding Children reflects on the development of children's minds - their abilities to understand language and to communicate; to explain events to the world; to read, write and draw; to deal with computers; to think perceive and to gain awareness. It is inspired by the work of Margaret Donaldson whose insights have changed our appreciation of the abilities of young children.
1. An Introduction to Understanding Children: Robert Grieve and Martin Hughes.
2. Children's Language: Eve V. Clark.
3. Children's Explanations: Morag L. Donaldson and Alison Elliot.
4. Children's Communication: Peter Lloyd.
5. Children's Reading: Jessie Reid.
6. Children 's Writing: Miranda Jones.
7. Children's Computation: Martin Hughes.
8. Children's Pictures: Roger Wales.
9. Children's Awareness: Robert Grieve.
10. Children's Perception: Lesley Hall.
11. Children's Thinking: Robin Campbell and David Olson.
A Bibliography of Margaret Donaldson's Published Work.
References.
Name Index.
Subject Index.
Adopted for Open University (UK) 1991 season, Course E820
Includes preface by Jerome Bruner and new essays by leading psychologists
Carefully designed to cover all the topics covered in courses on children's minds.