Understanding Cognitive Science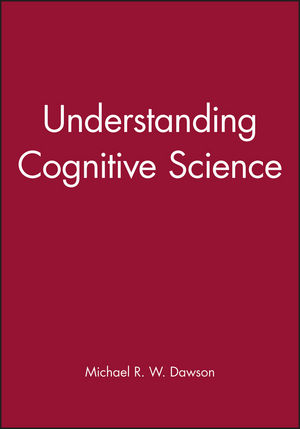 Understanding Cognitive Science
ISBN: 978-0-631-20894-5
Nov 1998, Wiley-Blackwell
352 pages
Description
This concise introduction to cognitive science provides undergraduate and graduate students with the theoretical foundations of classical and connectionist cognitive science to explain and teach the underlying unity of the field.
List of Figures.
List of Tables.
1. The Coffee Room and Cognitive Science.
2. The Classical View of Information Processing.
3. The Connectionist View of Information Processing.
4. The Computational Level of Analysis.
5. The Algorithmic Level.
6. The Functional Architecture.
7. The Implementation Level.
8. A Case Study in Cognitive Science.
9. The Tri-Level Hypothesis and Cognitive Science.
References.
Name Index.
Subject Index.
"Dawson knows how to write charming prose and to apply his talent to unravelling hard ideas. Few people can write about cognitive science methodology in such a disarmingly easy-to-read style. This is not only a thorough book that reaches into all the serious issues of the day, but it is one that is more accessible than any I have read."
Zenon Pylyshyn, Professor of Cognitive Science, Rutgers University
"Dawson's book is a fine treatment of the computational and psychological heartland of cognitive science for senior students. There is no serious competition. Many texts are a forced march through the disciplines. By contrast, Dawson has found what he calls the 'unifying glue' that keeps the different disciplines within cognitive science working together." Andrew Brook, Carleton University

"This is not a novel hypothesis, but Dawson's use of the tri-level hypothesis to drive a cognitive science text is admirable. Dawson's book is very readable and will suit advanced-level undergraduates or postgraduates cognitive science students with a speciality in one of the contributing disciplines. This is a book which I recommend not just as a text, but as essential reading for practising cognitive scientists." Richard Cooper, Times Higher Education Supplement

"....this new unique casebook ismore than a welcome compliment to existing learning materials, it is the first vehicle to educating students for the global retailer's market." Journal of Retialing and Consumter Services
Presents an accessible introduction to this burgeoning field of study
Unifies the study of cognitive science through discussion of the Tri-Level Hypothesis
Gives an overview of the debates and controversies surrounding the subject area.