Understanding Cultures: Perspectives in Anthropology and Social Theory, 2nd Edition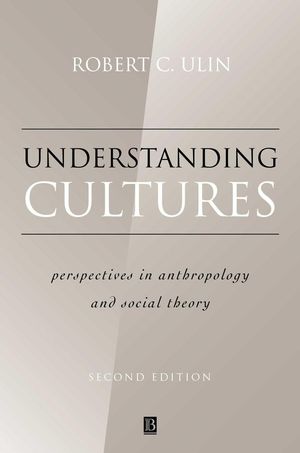 Understanding Cultures: Perspectives in Anthropology and Social Theory, 2nd Edition
ISBN: 978-0-631-22115-9 October 2001 Wiley-Blackwell 288 Pages
Download Product Flyer
Download Product Flyer
Download Product Flyer is to download PDF in new tab. This is a dummy description. Download Product Flyer is to download PDF in new tab. This is a dummy description. Download Product Flyer is to download PDF in new tab. This is a dummy description. Download Product Flyer is to download PDF in new tab. This is a dummy description.
Description
Understanding Cultures confronts the major theoretical issues involved in cross-cultural interpretation. The book introduces students to rationality among the ancestors of anthropology before proceeding to a wide-ranging evaluation of the Anglo-American rationality debates.
Table of contents
Acknowledgements.
1. Introduction.
2. Anthropological Ancestors and Interpretation Theory: Boas, Malinowski, and Evans-Pritchard.
3. Peter Winch and Ordinary Language Philosophy.
4. The Neo-Popperians and the Logic of One Science: I.C. Jarvie and Robin Horton.
5. Ordinary Language Philosophy in Question: Steven Lukes and Alasdair MacIntyre.
6. Beyond Explanation and Understanding: The Hermeneutics of Hans-Georg Gadamer and Paul Ricoeur.
7. Hermeneutics and Critical Anthropology: The Synthesis of Practical and Critical Reason.
8. Modernism and Postmodernism in Anthropology.
9. Bounded Cultures – Bounded Selves: The Challenge of Cultural Diasporas.
Notes.
Bibliography.
Index.
Reviews
"
Understanding Cultures
is an exceptional work of anthropological theory, a book which is simultaneously good to think with, good to teach with, good to write with, good to read with. What makes it so good is not merely Robert Ulin's capacity to engage critically and cogently with a wide array of complex ideas, his willingness to root anthropological discourses deeply in their appropriate philosophical and pistemological ground, or his obvious talent for lucid exposition. It is also the intellectual enthusiasm, and the imagination, which he brings to a difficult task. This new edition, which has been thoughtfully revised and updated, is even better than its excellent predecessor."
John Comaroff, University of Chicago
<!--end-->
"In this updated form, one of the most accessable and lucid discussions of rationality takes on new relevance for today's readers. Understanding Cultures will continue to probe and illuminate fundamental issues in social theory for years to come." F. Allan Hanson, University of Kansas

"Ulin's justly acclaimed discussion of the rationality debate remains essential reading for any anthropologist interested in epistemology and the politics of representation. For students who wish to learn how the insights of philosophers, social theorists and sociocultural anthropologists can enrich each other in building a critical theory that refuses to take postmodern fragmentation at face value, this judicious and perceptive work remains the ideal source." John Gledhill, The University of Manchester
Features


Features an ambitious theoretical agenda that is widely applicable to numerous disciplines, including anthropology, sociology, philosophy, religion and legal studies.


Moves the focus of rationality debates to considerations of globalism, borders and cultural diaspora.


Proves distinctive in theoretical ambition and extent, offering rich consideration of original sources in hermeneutics and Marxism.