Understanding Drugs and Behaviour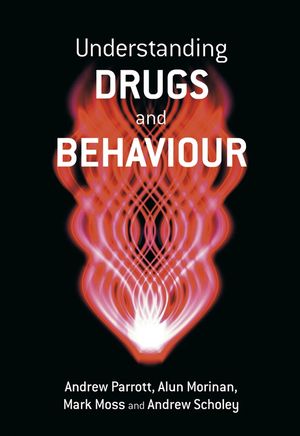 Understanding Drugs and Behaviour
ISBN: 978-0-471-98640-9 July 2004 336 Pages
Description
Why are some drugs highly addictive? What exactly are the effects of different types of psychoactive drugs? How can they produce such dramatic effects on mood, cognition, sensation, awareness, health and well-being?
Understanding Drugs and Behaviour describes in detail how the main psychoactive drugs can alter brain chemistry and modify behaviour. Basic drug effects tolerance and addiction, are discussed, together with diverse medical, social, and psychological reasons for drug taking.Written by experienced lecturers with a high level of research expertise, all the main drugs used in today's society are included, such as alcohol, nicotine, cannabis, LSD and Ecstacy, opiates, CNS stimulants, as well as clinical medications.  
Teaching and learning features include:
Chapter overviews     
In-depth core material   
End of chapter questions   
Key references
Extensive glossary     
Journals and websites of interest
This introductory text will be of use to students of psychology, behavioural sciences, health sciences, nursing, physiology and pharmacology.
About the authors ix
Preface xi
Part I Drugs and Their Actions 1
1 Psychoactive drugs: introduction and overview 3
2 The brain, neurons and neurotransmission 9
3 Principles of drug action 25
Part II Non-medical Use of Psychoactive Drugs 39
4 CNS stimulants: amphetamine, cocaine and caffeine 41
5 Nicotine and cigarette smoking 55
6 LSD and Ecstasy/MDMA 71
7 Cannabis 85
8 Heroin and opiates 103
9 CNS depressants: alcohol, barbiturates and benzodiazepines 119
10 Alcoholism and drug dependence 133
Part III Clinical and Medicinal Use of Drugs 151
11 Antipsychotics for schizophrenia 153
12 Antidepressants and mood stabilisers 171
13 Nootropics for Alzheimer's disease 187
14 Cognitive enhancers 203
Part IV Final Overview 219
15 Current knowledge and future possibilities 221
Glossary 235
Key psychopharmacology and addiction journals 251
Internet sources of information about psychoactive drugs 253
References 257
Index 291
"...useful resource for a wider range of health and social care staff...takes a constructively critical approach to mainstream assumptions..." (Care and Health, 17th August, 2004)
"…really helps the reader to understand both conditions and treatments…a very informative and useful resource..." (Accident & Emergency Nursing, No.13, 2005)
"The coverage of the behavioural effects of a number of recreational substances is clear and informative, with particularly fine chapters on nicotine and cannabis" (Psychological Medicine, Vol.35 2005)
  Provides up-to-date coverage of:
Drugs and their actions.
Non-medical use of psychoactive drugs.
Clinical and medicinal use of drugs
All the most commonly encountered drug types such as legal social drugs, (alcohol, nicotine, caffeine), illicit drugs of abuse (heroin, LSD, Cannabis), main classes of psychoactive medicine (antidepressant).