Understanding Fossils: An Introduction to Invertebrate Palaeontology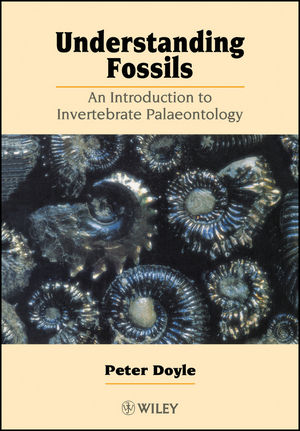 Understanding Fossils: An Introduction to Invertebrate Palaeontology
ISBN: 978-1-119-02926-7 August 2014 424 Pages
Description
The first introductory palaeontology text which demonstrates the importance of selected fossil groups in geological and biological studies, particularly in understanding evolutionary patterns, palaeoenvironmental analysis, and stratigraphy. Part one explores several key concepts, such as the processes of fossil preservation, the determination of evolutionary patterns, and use of fossils and statigraphical tools. Part two introduces the main fossil groups of value in these applied fields. Part three concentrates on the examination of important case histories which demonstrate the use of fossils in diverse practical examples. Evolutionary studies, palaeoenvironmental analysis, and stratigraphical applications are documented using up-to-date examples supported by overviews of the principles.
What is Palaeontology?

KEY CONCEPTS.

Fossils and Fossilization.

Fossils as Living Organisms.

Fossils and Evolution.

Fossils and Stratigraphy.

Summary of Part I. THE MAIN FOSSIL GROUPS.

Introduction To The Fossil Record.

Molluscs: Bivalves and Gastropods.

Molluscs: Cephalopods.

Brachiopods.

Echinoderms.

Trilobites.

Corals.

Graptolites.

Bryozoans.

Microfossils: Foraminifera.Microfossils: Ostracods.

Trace Fossils.

Summary of Part II.

FOSSILS AS INFORMATION.

Data From The Fossil Record.Studies in Paleobiology.

Studies in Palaeoenvironmental Analysis.

Studies in Stratigraphy.

Summary of Part III.

Indexes.
Presents a balance between broad overviews and in-depth studies.