Understanding IFRS Fundamentals: International Financial Reporting Standards, 2nd Edition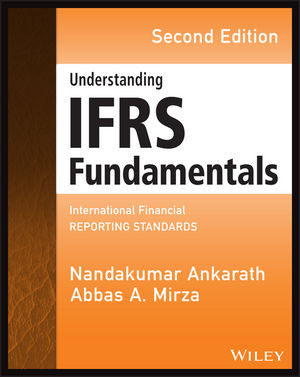 Understanding IFRS Fundamentals: International Financial Reporting Standards, 2nd Edition
ISBN: 978-1-118-61768-7
Jan 2022
432 pages
Product not available for purchase
Description
A one-stop resource for understanding and applying current International Financial Reporting Standards
In this updated edition of Understanding IFRS Fundamentals, readers get access to easy-to-follow examples, case studies, schematics, and tables that make the subject approachable and accessible. Arranged topically, by IFRS Standards, the book serves as a quick source of information that makes it easy to find answers on issues of common interest to beginner financial statement preparers and users.
It's clear that the International Financial Reporting Standards (IFRS) is here to stay, with more than 120 countries requiring or allowing the use of IFRS for the preparation of financial statements by publicly held companies—and with expectations that by 2015 several more nations will be converging with IFRS. Rather than including interpretations of technical issues from Standards (IFRS), this comprehensive guide offers simple explanations of the complex "principle-based" Standards, making it easy for beginners to grasp complicated concepts without detracting from the thoroughness that experts rely on. The book includes:
Easy-to-understand guidance and simple explanations of IFRS standards
Illustrative excerpts from published financial statements explaining the practical implications of applying IFRS
One-stop fundamental guidance for accountants, finance professionals, and analysts in more than 120 countries that have adopted or adapted IFRS
Copious examples, illustrated explanations, and case studies to enhance readers' understanding of IFRS
A practical reference guide with simple answers to your issues of interest, Understanding IFRS Fundamentals, Second Edition, is an essential resource when you need lucid explanations of technically complex Standards.