Understanding Leukaemia and Related Cancers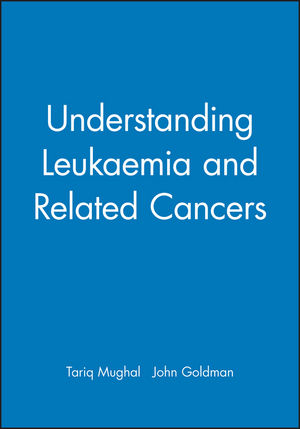 Understanding Leukaemia and Related Cancers
ISBN: 978-0-632-05346-9
Jan 1999, Wiley-Blackwell
128 pages
Description
Understanding Leukaemia and Related Cancers contains eight chapters that describe what leukaemia is (including the different types), how it is diagnosed and treated, and the nature of the doctor-patient relationship. There is also a chapter on blood and bone-marrow transplantation that explains the technique in non-technical terms. The aim of the book is to communicate, in easily accessible language, the basics of the disease, how it is treated and what the patient's prognosis might be. There is a comprehensive glossary of terms, and an international listing of patient support groups and websites. The book is illustrated in four colour throughout.
Foreword by José Carreras.
Foreword by Ray Powles.
Authors' note.
Acknowledgements.
1 What is leukaemia?.
2 What happens in leukaemia?.
3 The different types of leukaemia.
4 Diagnosis of leukaemia.
5 The patient and the doctor.
6 The treatment of leukaemia.
7 Blood and bone marrow transplantation.
8 Future prospects.
Glossary.
Appendix 1.
Appendix 2.
Index
"Undoubtedly the diagnosis of blood cancer irrevocably changes the lifestyle of the patient as well as the whole family. The diagnosis often carries an undercurrent of dread and even terror, largely because of the general public's perception of these diseases, much of which stems from non-medical media reports. But the medical facts speak for themselves: an increasing proportion of patients with certain types of blood cancers are now being cured. Perhaps, I, myself, can be considered fortunate enough to be among them.
Reading Understanding Leukaemia and Related Cancers should facilitate a better understanding and help patients to improve their chances of cure. Knowing what lies ahead at each moment is also an important source of encouragement." – José Carreras President, International Jose Carreras Foundation