Understanding Psychological Testing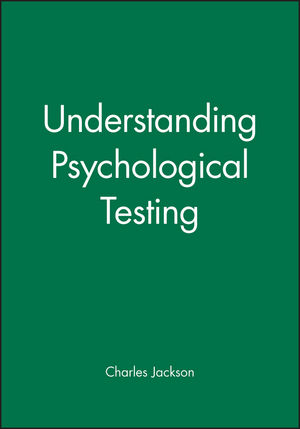 Understanding Psychological Testing
ISBN: 978-1-854-33200-4 January 1991 Wiley-Blackwell 192 Pages
Description
This book explains all aspects of psychological tests including how they are constructed and standardized. The advantages and pitfalls of tests are described and attention is given to reliability and validity. Information on becoming a test user and a guide for test takers are also included.
1. Why use tests?.
2. What is a psychological test?.
3. Where tests are used.
4. Understanding test scores.
5. How to judge tests.
6. How to use tests properly.
7. How to find out about tests.
8. Becoming a test user.
9. Guide for test takers.
'The 174-page book introduces the different types of test, their potential uses and how test scores are produced and analysed. Two of the longest chapters focus on ways that a prospective user can judge a test and how tests should be used properly. There is a glossary and a short guide to calculating scores.'

Employee Development Bulletin.
<!--end-->