Understanding Social Science: Philosophical Introduction to the Social Sciences, 2nd Edition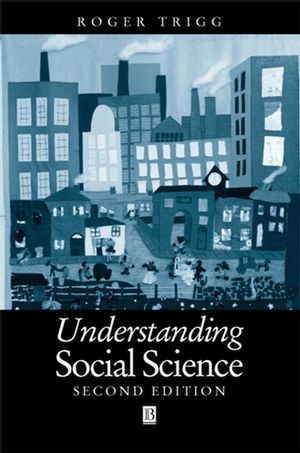 Understanding Social Science: Philosophical Introduction to the Social Sciences, 2nd Edition
ISBN: 978-0-631-21871-5 November 2000 Wiley-Blackwell 282 Pages
Description
In this lucid and engaging introductory volume on the nature of society, Roger Trigg examines the scientific basis of social science and shows that philosophical presuppositions are a necessary starting point for the study of society.
Table of contents
Preface to the Second Edition.
Acknowledgement.
1. The Nature of Science.
2. Objectivity and the Sociology of Knowledge.
3. Individuals and Society.
4. Understanding Other Societies.
5. Rationality.
6. Facts and Values.
7. Economics and Society.
8. Culture: Function and Adaptation.
9. Sociobiology and Determinism.
10. Markets and Social Institutions.
11. Tradition and Reason.
12. The Philosophical Basis of Social Science.
Glossary.
Bibliography.
Index.
Reviews
"The first edition of Trigg's book was already an excellent text in the philosophy of social science. Not only did it strike a high level of philosophical sophistication, but it was unique among such texts in making ideas of Ludwig Wittgenstein fruitful and in approaching the question of objectivity in social inquiry partly through the sociology of knowledge. The new or expanded discussions of perspectivalism, reason, politics, and social reality only make it better."
Ted Schatzki, University of Kentucky
"Trigg's study is a lively and informative introduction to the philosophical issues at the heart of our efforts to either understand or explain social phenomena. He questions naturalistic accounts of social science and argues that the core philosophical assumptions within such inquiry will prove neither innocuous nor dissolve through empirical methods." Robert D'Amico, University of Florida
What's New
Expanded edition contains new chapters on politics and postmodernism, and covers recent developments in the field.

Multidisciplinary in its approach, using examples drawn from sociology, economics, anthropology and psychology.

Lucid and engaging prose.

Accessible while maintaining a high level of philosophical sophistication.