Understanding Swaps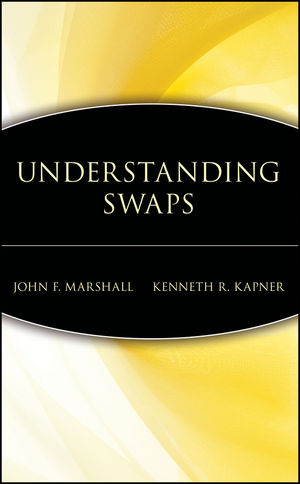 Understanding Swaps
ISBN: 978-0-471-30827-0
Nov 1993
288 pages
Description
From plain vanilla swaps to swaptions to circus swaps here s the most comprehensive, practical introduction to the global world of swaps Understanding Swaps Financial personnel, corporate treasurers and professional cash managers seeking a practical, hands-on introduction to swaps sophisticated financial instruments used globally to control interest payments, manage debt, and enhance investment portfolios need look no further than Understanding Swaps.

"Jack Marshall and Ken Kapner have done a superb job of providing a complete, easy-to-read primer to derivative products. Using clear language and concise examples, it lays out the world of swaps for the practitioner, student, accountant, lawyer or regulator." Robert J. Schwartz EUP and Chief Operating Officer Mitsubishi Capital Markets, Inc.

"Marshall and Kapner have produced an exceptionally cogent description and analysis of the swaps market along with its essential technical and theoretical underpinnings. This book should be number one on the reading list for any student or practitioner of contemporary financial techniques." J. Michael Payte Senior Managing Director Bear Sterns & Co., Inc.

"Understanding Swaps details the complete world of swaps: the basics (interest rate and currency swaps), the vogue (equity and commodity swaps), and the future (macroeconomic swaps). Indeed, Understanding Swaps is the book I would recommend to someone for a comprehensive and very readable primer on swaps." Carolyn Jackson First Vice President Banque Indosuez
An Overview and Brief History of the Swaps Markets.

The Generic Swap Structure.

Interest Rate Swaps.

Currency Swaps.

Commodity Swaps and Equity Swaps.

Swaps, Structured Solutions, and Financial Engineering.

The Pricing of Interest Rate Swaps.

Managing a Swap Portfolio.

Hedging Business Cycle Risk: The Next Major Wave in Derivatives?.

Glosssary.

Answers to Review Questions.

Index.