Understanding and Promoting Transformative Learning: A Guide for Educators of Adults, 2nd Edition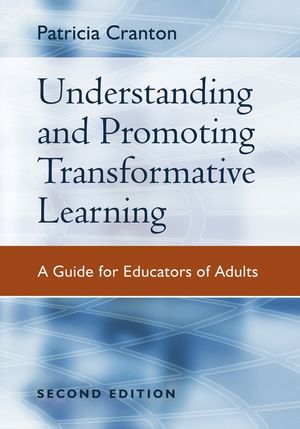 Understanding and Promoting Transformative Learning: A Guide for Educators of Adults, 2nd Edition
ISBN: 978-0-787-97668-2
Apr 2006
240 pages
Product not available for purchase
Description
In the second edition of her landmark book, Understanding and Promoting Transformative Learning, Patricia Cranton helps translate theory to practice and guides readers through the many and varied new developments in transformative learning that have emerged in the decade since publication of the first edition. As in the first edition, the book explains the transformative learning theory, describes the process from the learner's perspective, explores individual differences in transformative learning, presents strategies for fostering transformative learning, and discusses how adult educators themselves are transformative learners. The second edition of this important book draws on the most recent scholarship in adult education and contains information about new theoretical developments including the role of imagination and spirituality in transformation, the importance of affect in the process, the idea of connected knowing, contributions from critical theory, and a holistic model of transformative learning.

 
Preface to the Second Edition.
About the Author.
1. Dimensions of Adult Learning.
2. Transformative Learning Theory.
3. A Theory in Progress.
4. Transformation: The Learner's Story.
5. Individual Differences.
6. Educator Roles.
7. Empowering Learners.
8. Fostering Critical Self-Reflection and Self-Knowledge.
9. Supporting Transformative Learning.
10. The Educator's Transformative Journey.
References.
Index.
""Researchers and students seeking an understandable intro to this field…will find this text a very helpful place to begin."" (
TC Record
, March 14 2007)
""very strongly recommended"" (Library Bookwatch, June 2006)