Unified Separation Science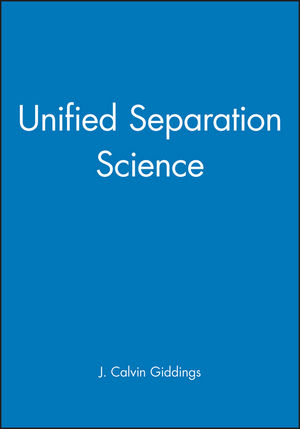 Unified Separation Science
ISBN: 978-0-471-52089-4
Jan 1991
352 pages
Description
Unifies the complex welter of techniques used for chemical separations by clearly formulating the concepts that are common to them. The mass transport phenomena underlying all separation processes are developed in a simple physical-mathematical form. The limitations and optimum performance of alternative separation techniques and the factors enhancing and limiting separation power can thus be described and explored. Generously illustrated and contains numerous exercises. Long awaited in the scientific community, it breaks new ground in understanding separation processes.
Equilibrium: Driving Force for Separative Displacement.

Separative Transport.

Flow Transport and Viscous Phenomena.

Zone Formation and Resolution.

Steady-State, Two-Dimensional, and Overlapping Zones.

Classification and Comparison of Methods.

Separation by External Fields (Sc Methods): Electrophoresis and Sedimentation.

Separation Using Perpendicular Flow, F(+): Field-Flow Fractionation, Chromatography, and Related Methods.

Chromatography: A Deeper Look.

Chromatography from a Molecular Viewpoint.

Plate Height and Optimization in Chromatography.

Appendices.

Author Index.

Subject Index.