Value Added Risk Management in Financial Institutions: Leveraging Basel II & Risk Adjusted Performance Measurement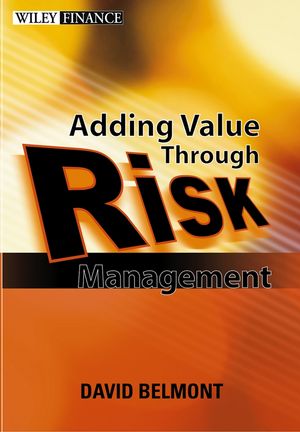 Value Added Risk Management in Financial Institutions: Leveraging Basel II & Risk Adjusted Performance Measurement
ISBN: 978-0-470-82115-2
Mar 2004
300 pages
Product not available for purchase
Description
A new perspective on risk management
Risk management has evolved to address the more strategic issue of optimization of return on risk. This has been accompanied by statistical, mathematical, and financial techniques which-when actively applied-can aid an institution in producing disproportionately high returns on risk. Adding Value Through Risk Management aims to describe these techniques, illustrate their application, and discuss their strategic value for financial institutions.
David Belmont is Director of Group Risk Control for Nexgen Financial Solutions Group (NFS).
Introduction.
Chapter 1. Risk Management and Value Creation.
Chapter 2. A Rebuttal of the Risk Mangement Irrelevance Proposition.
Chapter 3. Who Should Care and Why?
Chapter 4. Optimizing Return, Risk, and Value.
Chapter 5. Determining Capital Allocations.
Chapter 6. Determining the Cost of Capital.
Chapter 7. Linking Capital to Value - Capital Structuring
Chapter 8. Linking Risk to Return and Value - Setting Economic Capital Budgets and Strategies.
Chapter 9. Impact of Basel II - Installing and Using I.T. Systems to Measure Regulatory and Economic Risk
Chapter 10. Frameworks for Economic Profit and RAROC: Case Studies and Common Errors.
Chapter 11. Conclusion.
Index.