Venice and Amsterdam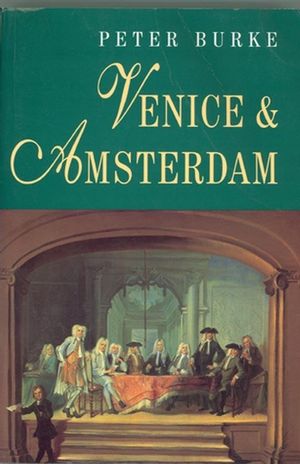 Venice and Amsterdam
ISBN: 978-0-745-61324-6
Sep 1994, Polity
200 pages
Description
Published in a thoroughly revised second edition, Venice and Amsterdam is a comparative history of the elites of these two major cities in early modern Europe.
List of Illustrations viii
Acknowledgements x
Introduction to the Second Edition xii
Abbreviations xxvi
1 The Study of Elites 1
2 Structure 11
3 Political Functions 32
4 Economic Base
5 Style of Life
6 Training 84
7 Attitudes and Values 94
8 Patronage of the Arts 111
9 From Entrepreneurs to Rentiers 125
Appendix: The Investments of the Amsterdam Elite 140
Bibliography 142
Index 162
'His book is most enjoyable and should appeal not only to the historian but to the interested visitor of these two beautiful cities.' The Guardian
Peter Burke is one of the leading social and cultural historians whose books sell very well
This is an exemplary study in comparative history which examines the elites and ruling groups in Venice and Amsterdam; thereby analysing the broader changes taking place in seventeenth century society
This second edition has been thoroughly revised and updated.