Violence and Civilization: An Introduction to the Work of Norbert Elias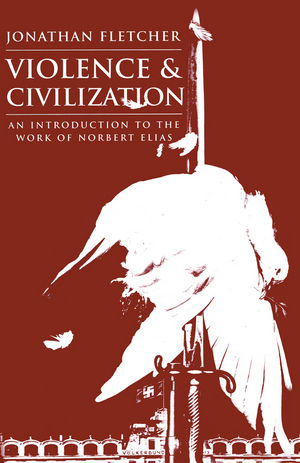 Violence and Civilization: An Introduction to the Work of Norbert Elias
ISBN: 978-0-745-61879-1 July 1997 Polity 232 Pages
Description
This book provides an introduction to the work of Norbert Elias. It is the first systematic appraisal of two central themes of his thought - violence and civilization. Although Elias is best known for his theory of civilizing processes, this study highlights the crucial importance of the concept of decivilizing processes. Fletcher argues that while Elias did not develop a theory of decivilizing processes, such a theory is logically implied in his perspective and is highly pertinent to an understanding of the most violent episodes of twentieth-century history, such as the Nazi genocides.

Elias's original synthesis of sociology and psychology is examined through an analysis of several key texts including The Civilizing Process, The Established and the Outsiders and The Germans. Fletcher shows how Elias constructs his "figurational models" and applies these comparatively to specific historical examples drawn from England and Germany.

Violence and Civilization is an excellent introduction to Elias's work. It will appeal to students of sociology, anthropology, and history interested in understanding the phenomenon of violence in the modern world.
Acknowledgements ix
1 Introduction 1
2 Civilization, Habitus and Civilizing Processes 6
The development of civilization as a concept 6
Changes in social and individual habitus 10
Socialization, aggression and shame 21
3 Violence, Habitus and State Formation 31
Violence monopolies and pacification 31
Linearity, development and evolution 39
On the concepts of violence and civilization 45
4 Identity, Violence and Process Models 55
Interdependence, social bonds and the we–I balance 55
Established-outsider relations 70
Criteria of civilizing and decivilizing processes 82
5 Social Habitus and Civilizing Processes in England 88
State formation and pacification 89
Public opinion and national ideals 96
Sport and violence: the example of foxhunting 107
6 Nationalism and Decivilizing Processes in Germany 116
State formation and national identification 117
Violence in the imperial establishment 123
Violence in the Weimar Republic 134
7 Genocide and Decivilizing Processes in Germany 148
National ideals and the rise of the Nazis 148
Mass murder and national we-identity 158
Civilization, 'modernity' and decivilizing processes 166
8 Elias on Violence, Civilization and Decivilization 176
Notes 185
References 197
Index 209
"
Violence and Civilization
is an outstanding book. It is both an extremely valuable addition to the small but growing literature on the work of Norbert Elias and, in its own right, a major contribution to our understanding of a subject central to contemporary social theory - violence."
Stephen Mennell, University College Dublin
"Violence and Civilization is a tour de force, a 'must' for the growing number of sociologists who are coming to recognize Norbert Elias as a twentieth-century 'great'. Elias has often been criticized on spurious grounds - for example, for neglecting Nazism and the Holocaust - but, by tackling head-on how Elias actually grappled with such issues, Jonathan Fletcher succeeds in developing a critique which merits serious consideration. He has produced a clear, well-written text which is nicely balanced between exposition and appraisal. Violence and Civilization will be invaluable for those who wish to take Elias's project further." Eric Dunning, University of Leicester
"A valuable addition to the literature on Elias's 'configurational sociology', a study that allows deeper appreciation of Elias's fertile imagination." The Times Higher Educational Supplement
"This book is a welcome addition to the small Elias literature. The book provides a clear and not uncritical assessment of Elias's remarkable capacity to capture social complexity as it relates to the inner lives of human beings. There are not many readers who will not find somewhere in this volume an insight which can be taken on board and used as a point for future reference. Few scholars have the knowledge or ability to even think of writing such a book." British Journal of Sociology
A clearly written introduction to the work of Norbert Elias - one of the most important and influential social thinkers of the Twentieth Century
Provides the first systematic English language appraisal of the two central themes of Elias's work - violence and civilization
Examines all of Elias's key texts including The Civilizing Process; The Established and the Outsiders and The Germans.