Visual Fields via the Visual Pathway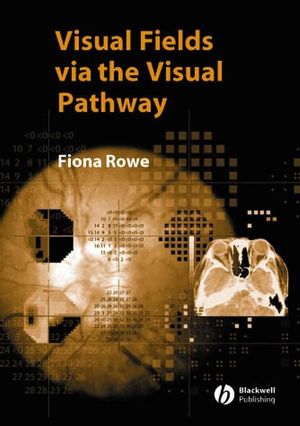 Visual Fields via the Visual Pathway
ISBN: 978-0-470-75927-1 January 2008 Wiley-Blackwell 304 Pages
Description
This textbook is a dynamic exploration of the relationship between the visual pathway and visual field impairments. Aimed at the practitioner or student of visual fields, the clinical focus of the book is oriented towards differential diagnosis and will assist the reader in identifying the site of a lesion. The emphasis is on detection and interpretation of visual field defects, rather than the background and psychophysics of visual field assessment. Discussion of the normal visual field is included for comparative purposes. The structure of the book traces the visual pathway anatomically from front to back, and is supplemented by information on methodology and programme choice.
Table of contents
1. Field of Vision and Visual Pathway.
2. Methods of Visual Field Assessment.
3. Programme Choice.
4. Ocular Media.
5. Retina.
6. Optic Nerve.
7. Optic Chiasm.
8. Optic Tract.
9. Lateral Geniculate Body.
10. Optic Radiations.
11. Visual Cortex.
12. Differential Diagnosis.
13. Visual Field Artefacts and Errors of Interpretation.
Glossary of Terms in Visual Field Assessment
Reviews
'...this useful book provides a logical, general view of the fundamentals of visual field techniques and visual pathways, with examples of associated visual field defects.'
Clinical and Experimental Ophthalmology

'...a very useful book for all clinicians and practitioners working in Opthalmology (and would be useful to neurologists too!!)...clearly written and easy to read, with an exhaustive list of references for further information'

British and Irish Orthoptic Journal, November 2007
Features


Enlivens the relationship between the visual pathway and visual fields.

Illustrated with 150 figures, including a wealth of visual field results, scans, photographs and line drawings. Each figure attracts a detailed descriptive caption.




Covers differential diagnosis and artefacts of testing.






Indicates signs and symptoms to help pinpoint the site of a lesion.


Centres on examples of visual field results from both Humphrey automated and Goldmann manual perimetry.

Provides footnotes on anatomy and pathology




Includes striking fundus pictures reproduced in colour