War and Health: Lessons from the Gulf War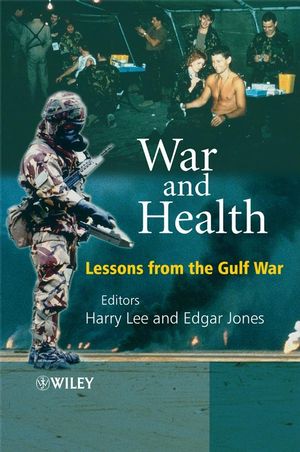 War and Health: Lessons from the Gulf War
ISBN: 978-0-470-51237-1 June 2007 166 Pages
Description
War and Health: Lessons from the Gulf War
summarises 14 years of scientific and medical research into 'Gulf War Syndrome'. It sets the record straight and promotes more informed dialogue between public, media, politicians and medicine. The book concludes that the syndrome has no causal basis and there is no specific Gulf-related illness. Based on published findings and the contributors' own clinical experience, the book explores both causality and outcomes. It describes the issues that have promulgated the concept of 'Gulf War Syndrome' and looks at the historical background to post-combat disorders, identifying common features and factors that shape their symptoms and the explanations attached to them.
War and Health: Lessons from the Gulf War provides primary care doctors, hospital physicians and medical students with an up-to-date understanding of the scientific evidence and fills a significant gap in the medical and psychiatric literature.
Table of contents
List of Contributors.
Foreword.
1 Introduction.
2 Post-combat disorders, the Boer War to the Gulf.
3 Causation.
4 Is GWS about more than the Gulf War? An Anthropological Approach to the Illness.
5 Combat Stress (The Ex-Services Mental Welfare Society), Veterans and Psychological Trauma.
6 Clinical outcomes.
7 Conclusion.
Index.
Reviews
"There are two excellent chapters on possible aetiological factors and clinical features of GWS. These are exhaustive literature reviews, well-written, and ultimately with a clear message." (
International Journal of Geriatric Psychiatry
, June 2009)
"A well-produced little volume. The contributors have done a good job in presenting their findings. Their conclusions are a salutary lesson to all professionals and indeed advocates." (BMA Medical Book Competition - Programme and Award Winners, September 2008)
"...the book is well-researched and the conclusions evidence-based."  (The British Toxicology Society Newsletter, Winter 2007)