Water Quality Trends and Geochemical Mass Balance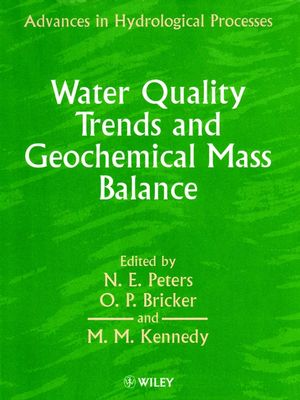 Water Quality Trends and Geochemical Mass Balance
ISBN: 978-0-470-86389-3
Nov 2000
420 pages
Description
Water is, perhaps, the single most important substance on earth. It forms the basis for life as we know it. Organisms, including human beings, can only survive if there is an adequate supply of water available. In addition, the water must be of the proper quality to support life. The living world has evolved and adjusted over hundreds of millions of years to the variation in the natural distribution and chemical composition of water at the earth's surface. Water Quality Trends and Geochemical Mass Balance provides an overview of the tracking of water quality changes, through both trend analysis and geochemical mass balances. This volume will serve to extend our understanding of those processes and encourage innovative applications of these data analysis techniques for the study of environmental systems. Also, one should not discount the continuing need for quality environmental monitoring data to provide the basic building blocks used for the trend and mass balance assessments presented herein.
Partial table of contents:

WATER QUALITY TRENDS.

Review of Methods for the Detection and Estimation of Trends with Emphasis on Water Quality Applications (S. Esterby).

Trends in the Chemistry of Precipitation and Surface Water in a National Network of Small Watersheds (B. Aulenbach, et al.).

Pathogenic Agents in Freshwater Resources (E. Geldreich).

Trends in Groundwater Quality (J. Loftis).

GEOCHEMICAL MASS BALANCE.

Atmospheric Deposition to Watersheds in Complex Terrain (G. Lovett, et al.).

Comparison of Methods for Calculating Annual Solute Exports from Six Forested Appalachian Watersheds (B. Swistock, et al.).

Application of the Geographical Information Systems Approach to Watershed Mass Balance Studies (P. Richards & L. Kump).

Nitrogen Fluxes in a High Elevation Colorado Rocky Mountain Basin (J. Baron & D. Campbell).

Sulfur and Nitrogen Budgets for Five Forested Appalachian Plateau Basins (C. Dow & D. DeWalle).

Index.