Who in the World Was the Unready King?: The Story of Ethelred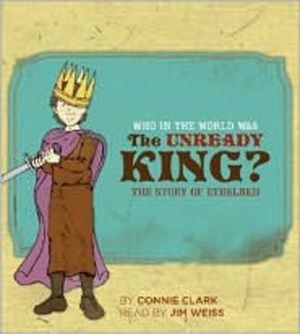 Who in the World Was the Unready King?: The Story of Ethelred
ISBN: 978-0-972-86037-6
*Norton agency titles
40 pages
Product not available for purchase
Description
Libraries are filled with junior biographies of pop celebrities—but, until now, young readers have had little chance to read about the truly important people of history. The Who in the World? series re-imagines the lives of neglected but fascinating historical figures.

In this audio biography, master storyteller Jim Weiss brings us the world of Ethelred the Unready as the boy king wonders how he will defend all of England against the Vikings at the age of ten. This captivating narrative will draw in parents and children alike, and this audio editions may be used along with the print books to improve the reading ability of young students.

The Who in the World? series can be used independently or as a supplement to Susan Wise Bauer's best-selling Story of the World program.