Wiley Pathways Health Care Economics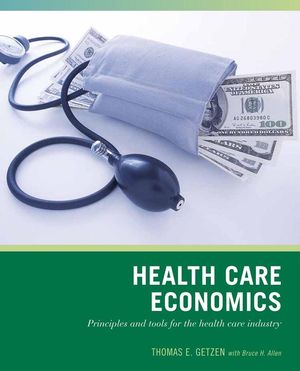 Wiley Pathways Health Care Economics
ISBN: 978-0-470-46037-5 December 2008 384 Pages
Description
Becoming a manager of a health care organization requires a broad understanding of the field. This includes a strong grasp of the economics involved in the daily operation of the organization. Providing an accessible introduction to important economic concepts in the field, this book will help readers gain the knowledge to run an organization. Getzen breaks down difficult topics while explaining the importance of economics in the function of the health care system.
Table of contents
The Flow of Funds Through the Health Care System
Economic Evaluation of Health Services
Cost-Benefit and Cost-Effectiveness Analysis
Health Insurance
Insurance Contracts
Physicians
Physician Organization and Business Practice
Hospitals
Management and Regulation of Hospital Costs
Managed Care
Long-Term Care
Pharmaceuticals
International Comparisons of Health and Health Expenditures
Dynamics of Health Spending
Features
Pre-test: Pre-reading assessment tool in multiple-choice format. Introduces chapter material and helps students get an idea of what they know and where they need to focus their efforts.