Winning the Talent War: A Strategic Approach to Attracting, Developing and Retaining the Best People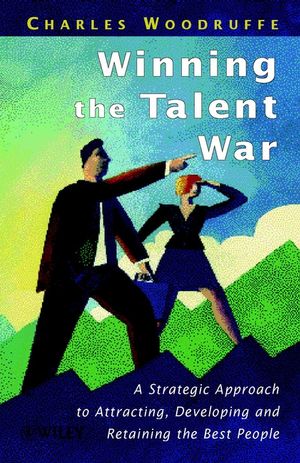 Winning the Talent War: A Strategic Approach to Attracting, Developing and Retaining the Best People
ISBN: 978-0-471-98753-6
Jan 2000
204 pages
Description
"High flyers" are high-potential employees expected to progress rapidly in their careers with the prospect of eventually filling senior positions. One cannot, however, simply recruit high flyers at will - to earn their status they must go through a necessary process of building an identity with the organization and developing loyalty to it. This book emphasizes the paradoxes involved in this process. It is a guide to the complex strategic issue of replenishing core leadership within the context of future uncertainty and within new organizational structures.
1. Introduction.

2. The Selection Paradox.

3. Roll up for the mystery tour recruiting high flyers.

4. According to their needs motivating and retaining the high flyer.

5. Hire em fire em versus one big family - organisational response to uncertainty.

One day all this will be yours developing high potential staff.

7. A great exaggeration the death of career management.

8. Get out the crystal ball best guesses for the future.
"This book should be read by human resource practitioners who are setting the future strategy for their organisations.", , , EuroBusiness#