Woody Allen: New Yorker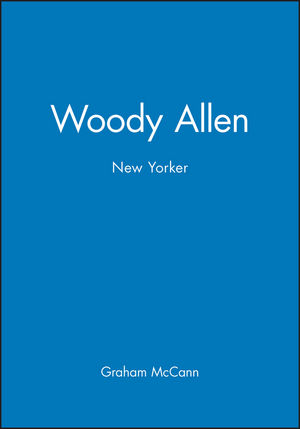 Woody Allen: New Yorker
ISBN: 978-0-745-60890-7
Jan 1991, Polity
230 pages
Description
This book is the first detailed study of Woody Allen's life and work, and an original attempt to locate Allen's work in the great tradition of American popular culture. It explores that inimitable New York Jewish voice in the themes, dreams, hopes and hidden meanings of Allen's urban humour, with countless examples of Allen's own hilarious comic lines.
Acknowledgements.
Introduction.
1. New Yorker.
2. The Bluebird of Anxiety.
3. Love and Death.
4. Celebrity & Integrity.
5. Stardust Memories.
6. Part of the Experience.
Bibliography.
Index.
'McCann's book is incisive, perceptive and adept at examining the Woody Allen persona.'
City Limits
'A praiseworthy shot at paying sustained and serious attention to a mainstream film-maker ... a brave foray into uncharted territory.'
The Guardian
'McCann has written a critical biography that's a model of concision and acuity ... a rigorous and rewarding read.' Empire
'...[a] wide-ranging, highly intelligent, generally smart critique ... [McCann] excels at improvising creative riffs of prose around a theme.' The Times
'Thorough and readable study' Daily Telegraph
* This is new in paperback. * This book is the first comprehensive discussion of the life and work of America's finest comedian. * The hardback sold extremely well, and was widely and favourably reviewed.