Workbook to accompany Spanish in Review, 2e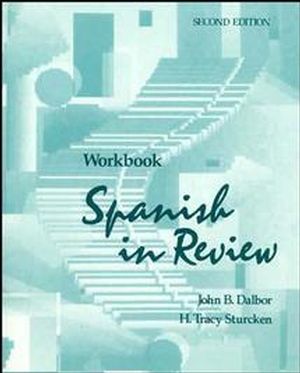 Workbook to accompany Spanish in Review, 2e
ISBN: 978-0-471-54569-9
Dec 1991
184 pages
Description
Practical Spanish language exercises for everyday conversation
The Workbook to accompany Spanish in Review provides companion exercises to help language-learners solidify their grasp of Spanish vocabulary, phrasing, grammar, and more. Providing both English-Spanish and Spanish-English translations, this second edition also offers additional cultural material to facilitate practice reading. Emphasis is placed on commonly-used phrases, and each chapter features 20 additional exercises independent of the companion text. Each exercise is written in Spanish to reinforce existing knowledge, while English introductions and explanations make learning a breeze.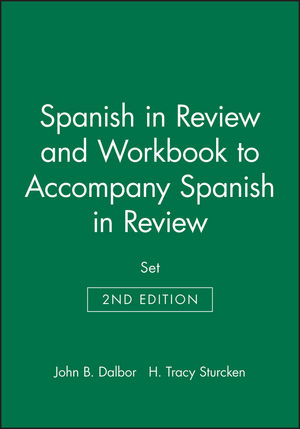 Original Price:$238.90
Purchased Together:$218.95
save $19.95
Partial table of contents:
Regular and Stem-Changing Verbs in the Present Indicative.
Gender and Plural of Nouns.
Subject Pronouns.
Direct-Object Pronouns.
Preterit Past.
Progressive Tenses.
Uses of the Subjunctive.
Demonstratives.
Reflexive Pronouns.
Uses of the Indefinite Article.
Indefinite and Negative Words.
Other Reflexive Constructions.
Adjectives.
Uses of the Infinitive and Accompanying Pronouns.
Conjunctions Always Followed by the Subjunctive.
More on Prepositions.
Useful Lexical Equivalents.
Uses of the Imperfect Subjunctive.
Relative Pronouns.
Verb Tables.
Vocabularies.
Index.