Workplace Wellness: The Key to Higher Productivity and Lower Health Costs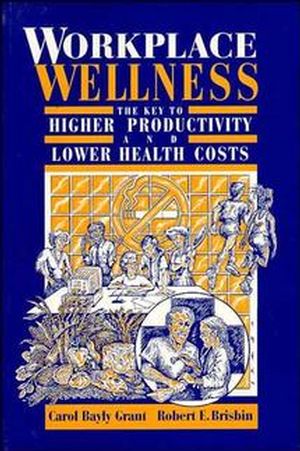 Workplace Wellness: The Key to Higher Productivity and Lower Health Costs
ISBN: 978-0-471-28422-2 July 1992 176 Pages
Description
Using an easy-to-follow, case-study format, this text offers proven programs that can help reduce workers' compensation costs, lower absenteeism, and boost morale and productivity. By providing practical information on nutrition, stress management, weight loss, smoking cessation, and substance abuse programs, it puts forth an aggressive management model that shows the reader how to head off potential risky behavior, subsequent health problems, and high insurance claims in the workplace.
Table of contents
Preface ix
Introduction The Physician's Perspective xi
Elizabeth B. Lanier, M.D.
Chapter 1 The Cost of Illness 1
Chapter 2 The Wellness Director-Qualifications and Duties 6
Chapter 3 Developing a Wellness Policy 17
Chapter 4 The Wellness Budget 25
Chapter 5 Developing a Fitness Program 31
Chapter 6 Smoking Cessation and Substance Abuse Programs 48
Chapter 7 Weight Management and Nutrition Education 55
Chapter 8 Stress Management 62
Chapter 9 Prenatal Wellness, Childcare, and Elder Care 67
Chapter 10 Hiring, Physical Examination, and Claims Management 73
Chapter 11 Insurance Options 82
Chapter 12 Ergonomics 92
Chapter 13 Employee Incentive and Recognition 106
Appendix 1 Survey Questions 110
Appendix 2 Methods of Tracking Costs and Costs Savings 125
Resources 142
References 148
Index 149