World History: Ideologies, Structures, and Identities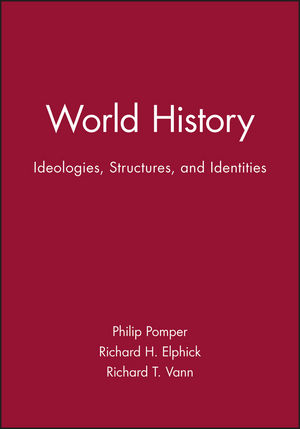 World History: Ideologies, Structures, and Identities
ISBN: 978-0-631-20898-3
Aug 1998, Wiley-Blackwell
296 pages
Description
World history is currently one of the most exciting areas of discussion amongst historians.
List of Contributors vii
Acknowledgements ix
Introduction: The Theory and Practice of World History 1
Philip Pomper
Part 1 Mapping the Field
1 The Changing Shape of World History 21
William H. McNeill
2 Crossing Boundaries: Ecumenical, World, and Global History 41
Bruce Mazlish
3 Periodizing World History 53
William A. Green
Part II Rethinking Structure, Agency, and Ideology
4 The World-System Perspective in the Construction of Economic History 69
Janet Lippman Abu-Lughod
5 Bringing Ideas and Agency Back In: Representation and the Comparative Approach to World History 81
Michael Adas
6 World Histories and the Construction of Collective Identities 105
S. N. Eisenstadt
Part II Unbinding Identities
8 History's Forgotten Doubles 159
Ashis Nandy
9 Identify in World History: A Postmodern Perspective 179
Lewis D. Wurgaft
Part IV Charting Trajectories
10 World History, Cultural Relativism, and the Global Future 217
Theodore H. Von Laue
Notes 235
Index 272
Provides focus for discussion on a key area of current debate in history
Suggests new ways to conceptualize and organize the study of world history
Comprises contributions from distinguished international scholars and public intellectuals.