X-Rays From Laser Plasmas: Generation and Applications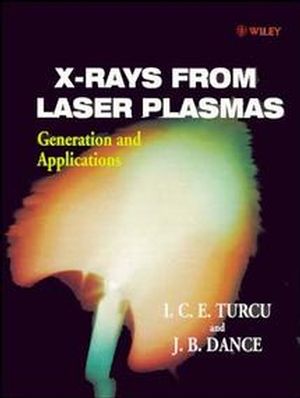 X-Rays From Laser Plasmas: Generation and Applications
ISBN: 978-0-471-98397-2
Nov 1998
330 pages
Description
Soft X-rays have great potential for use in a wide variety of applications, including the semiconductor industry and the life sciences. X-Rays from Laser Plasmas: Generation and Applications focuses exclusively and in detail on the science and technology of soft X-rays produced with non-synchrotron sources. Using a minimum of mathematical formulae, it discusses how such X-rays can be efficiently and economically generated from plasmas produced by lasers, and how they interact with matter. Authored by Dr Edmond Turcu, one of the pioneers in this field, X-Rays from Laser Plasmas: Generation and Applications will be of great interest to a wide variety of readers, including all those working in X-ray lithography, microscopy, and radiobiology.
PHYSICAL PRINCIPLES.

Interaction of Soft X-Rays with Matter: Wave Behaviour (lambda ~ 1 nm).

Interaction of Soft X-rays with Matter: Particle Behavior (hv ~ 1 keV).

Laser-Produced Plasmas.

Excimer Lasers.

X-RAY SOURCE CONSTRUCTION, PERFORMANCE AND APPLICATIONS.

High Power KrF Lasers for X-Ray Generation.

High-Power Laser Plasma X-Ray Source.

X-Ray Microscopy.

X-Ray Micro- and Nano-Engineering.

Soft X-Ray Radiobiology.

Conclusions.

Index.