XLink Essentials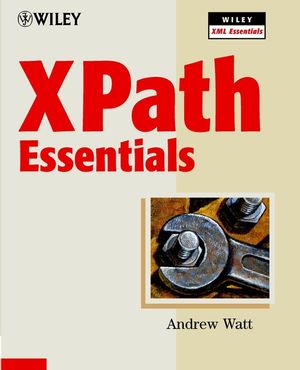 XLink Essentials
ISBN: 978-0-471-42129-0
Oct 2002
384 pages
Product not available for purchase
Description
The only book available to cover XLink, XML Base, and XPointer pieces of the XML specification.
* Authors are well-established XML experts, with extensive writing and technical editing experience.
* Features a source code index, as well as a traditional index, and appendices of resources and language references.
* CD-ROM includes all the source code from the book.
* Companion Web site contains links to updated information and resources.
Introduction.

Acknowledgments.

Chapter 1: Starting with XML and XSLT.

Chapter 2: XPath Fundamentals.

Chapter 3: XPath Data Model.

Chapter 4: The Four XPath Syntaxes.

Chapter 5: XPath Functions.

Chapter 6: Using XPath and XSLT to Produce XML.

Chapter 7: Using XPath and XSLT to Produce HTML.

Chapter 8: Using XPath and XSLT to Produce SVG.

Chapter 9: Using XPath in XPointer.

Chapter 10: XForms and XPath.

Chapter 11: XPath in Canonical XML and XML Signatures.

Chapter 12: Selecting Elements and Attributes.

Chapter 13: Working with XPath Functions.

Chapter 14: XPath 2.0 and XQuery.

Appendix: Online Resources.

Glossary.

Index.