XRF Analysis of Ceramics, Minerals and Allied Materials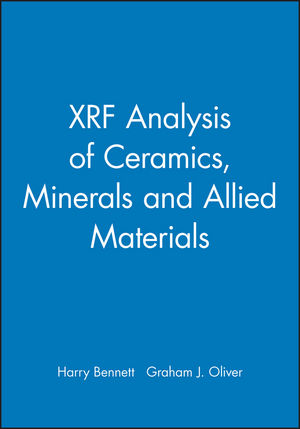 XRF Analysis of Ceramics, Minerals and Allied Materials
ISBN: 978-0-471-93457-8
Nov 1992
314 pages
Description
An introduction and guide to the analysis of mineral type materials and products using the fused, cast bead technique. Coverage includes spectrometric parameters and the analytical procedures for a wide range of substances, essential laboratory equipment and its correct use, processes involved in ignition and decomposition loss by fusion and their chemistry.
Apparatus and Equipment.
Determination of Non-XRF Elements.
Loss on Ignition.
Decomposition of Samples by Fusion.
Selection of Instrument Parameters.
Element Line Selection.
The Standard Procedure.
Calibration.
Presentation of the Sample Bead and Completion of the Analysis.
Routine Techniques for Material Types.
Procedures for Silica/Alumina Range Materials.
Procedures for Calcium-Rich Materials.
Procedures for Magnesium-Rich Materials.
Procedures for Zircon-Bearing Materials.
Procedures for Various Oxides and Titanates.
Procedures for Glasses, Glazes and Frits.
Procedures for Reduced Materials.
Procedures for Samples of Unknown Composition.
Appendices.
Index.