Yoga For Dummies®, Australian & New Zealand Edition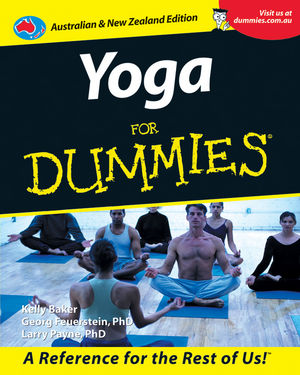 Yoga For Dummies®, Australian & New Zealand Edition
ISBN: 978-1-740-31059-8
Mar 2003
Product not available for purchase
Description
Yoga is for everyone
Have you always wanted to practise Yoga but didn't know how to start? If so, let Yoga For Dummies, Australian & New Zealand Edition, enrich your life -- physically and spiritually. This book gives you expert knowledge of Yoga and demonstrates, in simple and plain language, that anyone can use this practical mind and body discipline to unlock the body's extraordinary potential. Use the many photos and illustrations to support you on your journey to improved health and greater peace of mind.
Discover how to:
Manage stress with Yoga at home and on the road
Use Yoga to better cope with PMS, pregnancy and menopause
Look better and feel better with just a few simple postures
Put some inner peace back into your hectic life
Discover Yoga as a lifestyle
Part I: Off to a Good Start with Yoga.
Part II: Getting in Shape for Yoga.
Part III: Getting into the Action.
Part IV: Creative Yoga.
Part V: Yoga as a Lifestyle.
Part VI: The Part of Tens.
Appendix: Additional Yoga Resources.