Young Voices: Life with Diabetes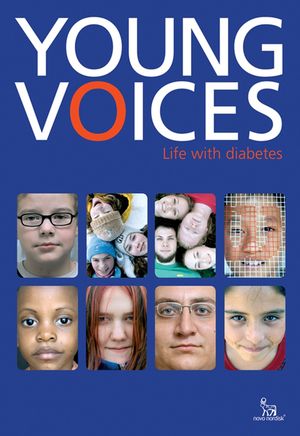 Young Voices: Life with Diabetes
ISBN: 978-0-470-01584-1
Jun 2005
126 pages
Description
In Young Voices – Life with Diabetes, the faceless generation who are mere numbers in tomorrow's diabetes statistics are given a face and a voice – both in a global context and in their communities. Narrated by Hala Khalaf, Novo Nordisk Media Prize winner 2004, and photographed by Jesper Westley, Young Voices – Life with Diabetes is a collection of eight stories about the lives of thirteen youths around the world.

"They have one thing in common; they all have diabetes. Some of them were born with this lifelong chronic condition. A few of them had the ill fortune to live a lifestyle that prompted it. As individuals they are very different. They come from eight countries on four continents and represent different cultures, backgrounds and age groups. Some are battling ignorance and poverty; others have access to the most recent medical technology. So why is it that together their stories are interesting? And what is it that Novo Nordisk hopes to achieve by telling their stories?

More than having diabetes in common, they have each found their own way to deal with a condition that never goes away. They refuse to let diabetes take over their lives, and they share a state of mind – a special place in their lives – where they find strength, optimism and renewed energy to fight their diabetes.

The ambition of this book has been to inspire the way we think about diabetes as a disease, and people with diabetes as patients. By placing the individual before the disease, and by going behind their disease stories and into their real stories, as we have done in this book, we believe that we have an opportunity to help people with diabetes find their own personal reserves to live a full life with – and despite of – their diabetes. We have chosen to look at diabetes through the fresh eyes of children and young people because through their eyes we can see, understand and ultimately impact the future of diabetes – their future. We hope that it can inspire across all age groups.

This book is an invitation to people with diabetes, their families, healthcare professionals and health policy makers, who share our desire to change the way we think about and approach diabetes, to work with us to build a better future in diabetes care."

Lars Rebien Sorensen, President and CEO, Novo Nordisk.

The book is published by Novo Nordisk in association with John Wiley and Sons Ltd.
Preface.
Lars Rebien Sørensen.
Hala Khalaf.
World Map.
8 STORIES.
Clare, Daniel, Erik & Kelly.
Katja, Tamara & Sasha.
Victor.
Parojn.
Natasha.
Deeb.
Happy.
Andrea.