Z: An Introduction to Formal Methods, 2nd Edition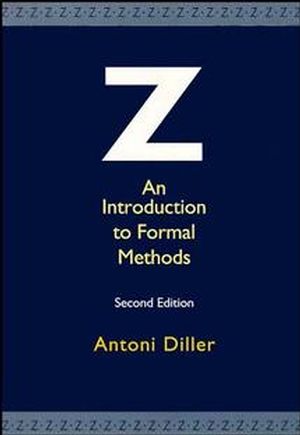 Z: An Introduction to Formal Methods, 2nd Edition
ISBN: 978-0-471-93973-3 July 1994 394 Pages
Description
Offers a thorough and comprehensive tutorial introduction to Z. Uses standard notation with practical exercises and clear descriptions and explanations. Contains information on how to relate Z specifications to actual program code and is enhanced to reflect the most current language standards.
Table of contents
TUTORIAL.

First-Order Logic.

Set Theory.

Internal Telephone Directory.

More About Relations and Schemas.

Functions.

Sequences.

Bags.

Free Types.

METHODS OF REASONING.

Formal Proof.

Rigorous Proof.

Immanent Reasoning.

Reification and Decomposition.

Floyd-Hoare Logic.

Getting to Program Code.

CASE STUDIES.

Two Small Case Studies.

Wing's Library Problem.

Partial Specification of a Text-Editor.

SPECIFICATION ANIMATION.

Animation Using Miranda.

REFERENCE MANUAL.

Methods of Definition.

Formal Definitions.

Rules and Obligations.

Appendices.

Bibliography.

Index.