n-Nylons: Their Synthesis, Structure, and Properties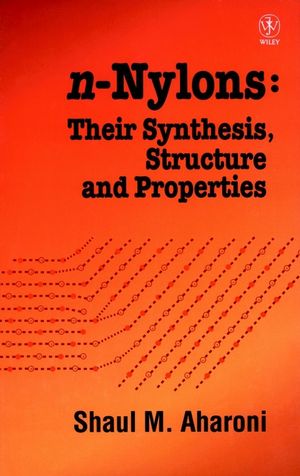 n-Nylons: Their Synthesis, Structure, and Properties
ISBN: 978-0-471-96068-3 August 1997 622 Pages
Description
This book describes the synthesis, structure and properties of the polyamide family known by the common term n-nylon. Both the chemistry and physics are combined, making it a unique contribution to literature in this field. After general chapters on thermodynamics, polycondensation and crystallinity, all nylons from n=1 to n=22 are discussed in detail and the book concludes with chapters discussing the similarities of different nylons and their technologically important properties.
Partial table of contents:

INTRODUCTION AND GENERALITIES.

Nomenclature and Fundamental Structural Features.

A Little Thermodynamics.

SPECIFICS OF THE n-NYLONS.

N-Substituted 1-Nylons.

2-Nylons: Natural and Manufactured Structural Proteins.

3-Nylons.

The Higher Nylons: 13-Nylon to 22-Nylon.

MISCELLANEA.

N-Substituted and C-Substituted n-Nylons.

Miscibility of n-Nylons and Substituted n-Nylons.

Spectroscopic Identification of n-Nylons.

THE BACKBONE OF THE n-NYLON FAMILY: FROM STIFF AND EXTENDED TO FLEXIBLE AND FOLDABLE.

A Little Physics.

Some Effects of Main-Chain Flexibility.

Glossary.

Units and Some Conversion Factors.

Index.