Trusted resources for the equine veterinarian
Wiley offers over 40 titles in equine veterinary medicine covering topics ranging from nutrition to surgery. Written by industry-leading experts, our collection of equine books includes everything from definitive references to practical handbooks for use in any setting.
About Wiley Veterinary Medicine
INCLUSIVE
Features titles suitable for veterinary students, veterinary assistants, veterinary technicians, researchers, professors and all veterinarians in practice
RESPECTED
We work in partnership with veterinary societies and associations to bring you the best information written by well-respected authors
EXTENSIVE
The equine collection includes books covering all areas of equine medicine including: nutrition, ophthalmology, imaging, surgery and lameness
The Best Has Gotten Better — NEW Updates!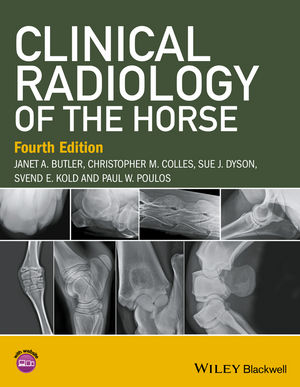 Clinical Radiology of the Horse, 4th Edition
Janet A. Butler,
Christopher M. Colles,
Sue J. Dyson, Svend E. Kold,
Paul W. Poulos
BUY NOW >
FIND WHAT'S NEW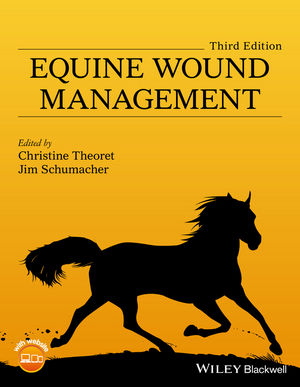 Equine Wound Management, 3rd Edition
Christine L. Theoret,
Jim Schumacher
BUY NOW >
FIND WHAT'S NEW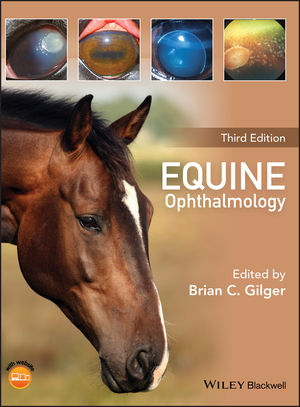 Equine Opthalmology, 3rd Edition
Brian C. Gilger
BUY NOW >
FIND WHAT'S NEW
Sample Excerpt
Now in its fourth edition, Clinical Radiology of the Horse offers an atlas of normal and clinical images, as well as a comprehensive guide to techniques, equipment, positioning, and interpretation for general veterinary practitioners and specialists in imaging and orthopedics. This new edition has been fully updated to reflect the move to digital imaging. Flip through this sample to which chapters have expanded and view the enhanced imaging quality with a short excerpt from chapter 11.
×
Sample Excerpt
Now in its third edition, Equine Wound Management is the authoritative resource on the care of wounds in horses. This edition has over 750 full-color photographs and has been updated to highlight practical information as easy-to-read tips and quick references, allowing readers to rapidly find relevant information. Experience this improved edition with this sample excerpt from the expanded chapter on wound dressings.
×
Sample Excerpt
This thoroughly revised edition of Equine Ophthalmology includes the latest research and new chapters on advanced diagnostics, foal ophthalmology, neuro-ophthalmology, and national and international regulations. See what's new with this sample excerpt from Chapter 2: Advanced ophthalmic imaging.
×