Other Information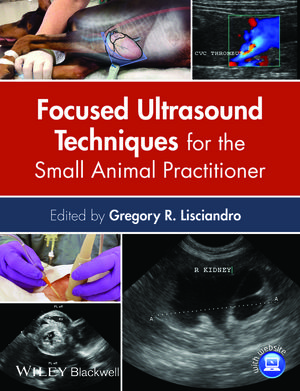 Focused Ultrasound Techniques for the Small Animal Practitioner

978-1-118-36959-3 360pp Hardcover January 2014
Welcome
Welcome to the companion site for Focused Ultrasound Techniques for the Small Animal Practitioner. This website gives you access to the rich tools and resources available for this text. On this website you will find 87 video clips of AFAST, TFAST, and Vet Blue examinations with normal, abnormal, and incidental findings.
About the book
Click here to purchase a copy of the book or to view full details.
Copyright
Access to the material on this site requires a password from the book. Once your access has been validated you are free to download the material on this site for your own use and teaching purposes. Please click on the Supplementary Material link to be taken to the password page.
For all other uses please contact our Permissions Department